Danilo Stern-Sapad
Entrepreneur
Bernalillo High School Class of 2005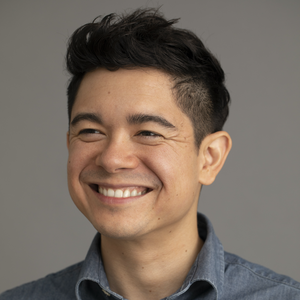 THE DISTRICT of Bernalillo Public Schools would like to honor and recognize Class of 2005 BHS graduate, Danilo Stern-Sapad.
As a high school student, Danilo was extremely bright, kind, motivated, and creative. As you can see from his picture he had a smile that could warm your heart and brighten . Danilo started learning computer languages when he was in 8th grade at Bernalillo Middle School. As a high school student Danilo created a RPG (Role-Playing Game) in usharrypottercom. Shortly thereafter he created Hogwarts Live.com. The Hogwarts Live website made history for him. It was getting over two-hundred thousand hits per day and he received his first check from Google as a 10th grade student at BHS. Hogwarts Live.com is one of the most popular online games in the world. In time it had over 40 million hits a month and players from 150 countries. To view the game Hogwarts Live.com go to https://www.hogwartslive.com/.
Upon graduating from BHS Danilo attended the Art Institute of California—San Francisco where he earned his Bachelor of Science Degree in Interactive Media/Multimedia in 2009. Since then his professional career has soared. He has launched 7 multimillion dollar businesses thus far.
Danilo's professional accomplishments include: 
CEO (Chief Executive Officer) at Blixo, March 2021—Present: Blixo is a software service that helps businesses grow sales, manage subscriptions, improve retention, and automate accounting.

CEO (Chief Executive Officer) Hyperion360, June 2009—Present: Built remote engineering teams for multibillion dollar Forbes 500 companies and top startups; built highly productive distributed teams of over 100 people for multiple companies at less than half the cost of U.S. –based engineers with similar education and years of experience.

Official Member of Forbes Technology Council, March 2017—April 2020: Forbes Technology Council is an invitation-only organization comprised of elite CTOs, CIOs and other senior technology executives who contribute to Forbes on the topics of technology and business strategy.

CTO (Chief Technology Officer) for FabFitFun, October 2015-April 2020: Here he was part of the senior leadership team that built one of the fastest growing companies in the U.S.

CTO & Co-Founder of OpenTrade, June 2013—November 2015: America's largest online wholesale automotive trading and monetization platform.

Advisor at Joyus, Inc, 2013-2014

CTO & Co-Founder of Kingmaker (acquired by Joyus), July 2012-June 2013

Software Engineer at BetterWorks, May 2011—July 2012

Lead Developer at Ideum, September 2010-May 2011

Lead Developer at Open Exhibits, September 2010-May 2011

CEO & Founder of Hogwarts Live RPG, January 2004- September 2010

Software Developer at Justia, August 2005—June 2009

Global Administrator at Mari Telecommunication, Inc., June 2003-August 2004
THE DISTRICT of Bernalillo Public Schools is extremely proud of Danilo and all that he has accomplished in his young life. What is most impressive is he continues to be the humble, kind, and respectful young man he was as a student. Congratulations Danilo and we wish you continued success! Once a Spartan, Always a Spartan!