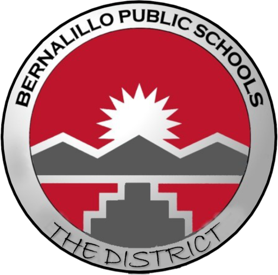 Congratulations to Katlyn Ludi-Herrera, Nina Bunkers, Tina Brownson and Emilie Sederholm! They were recognized as BPS Employees of the Month for December! #BPS4kids #THEDISTRICT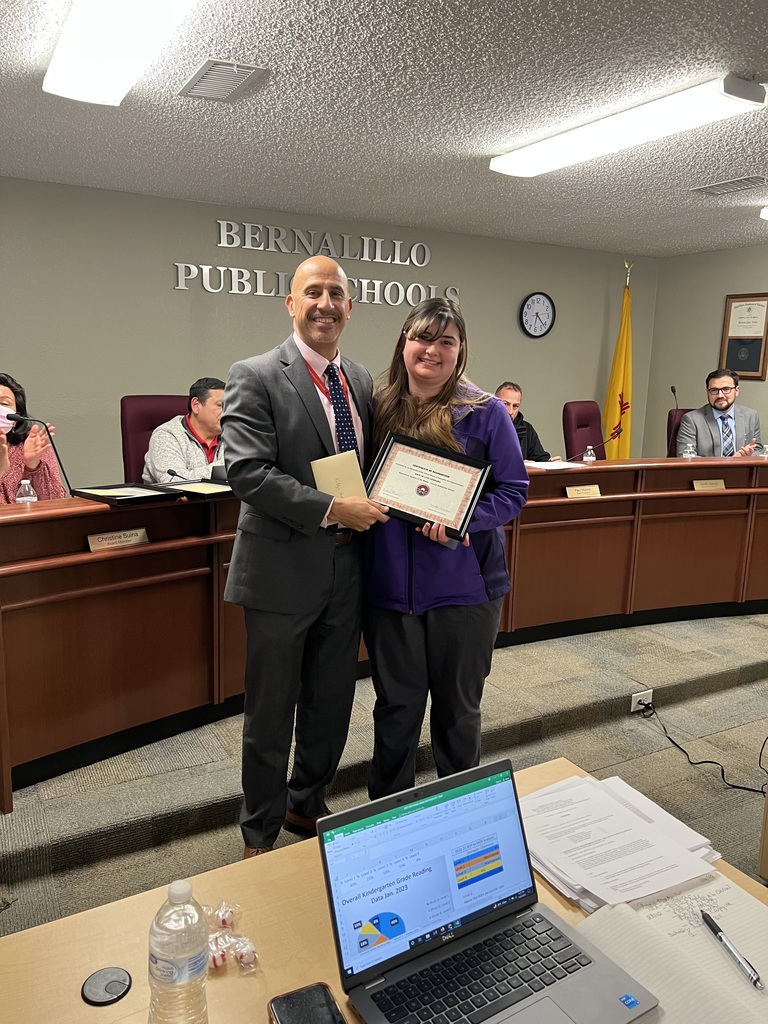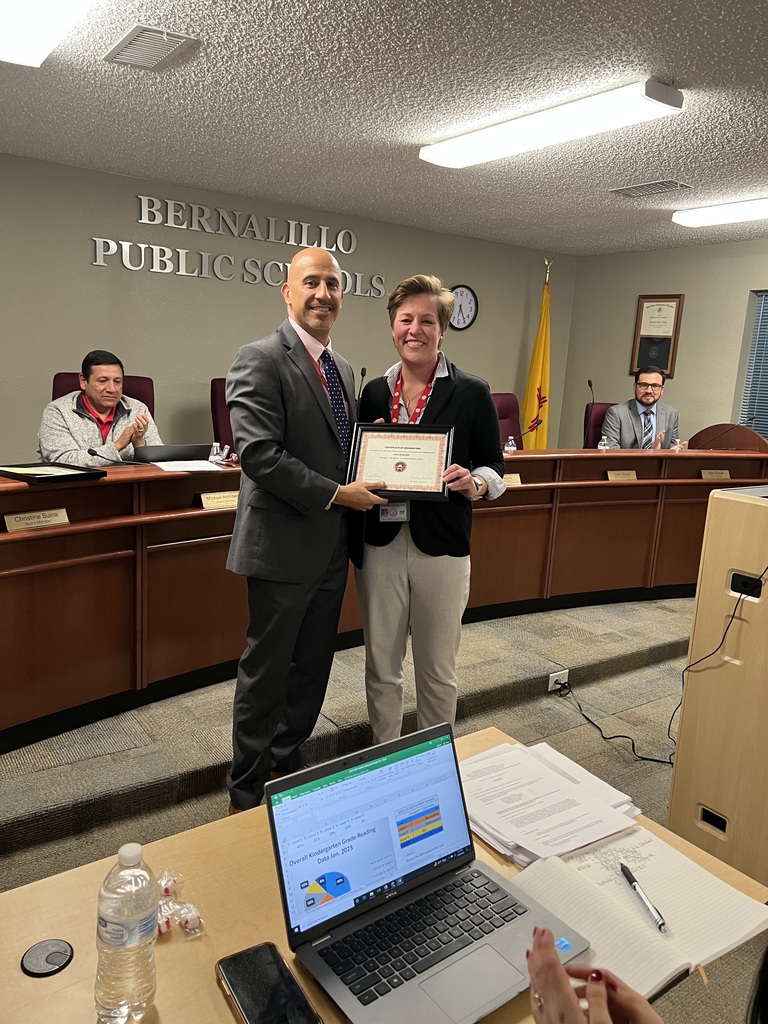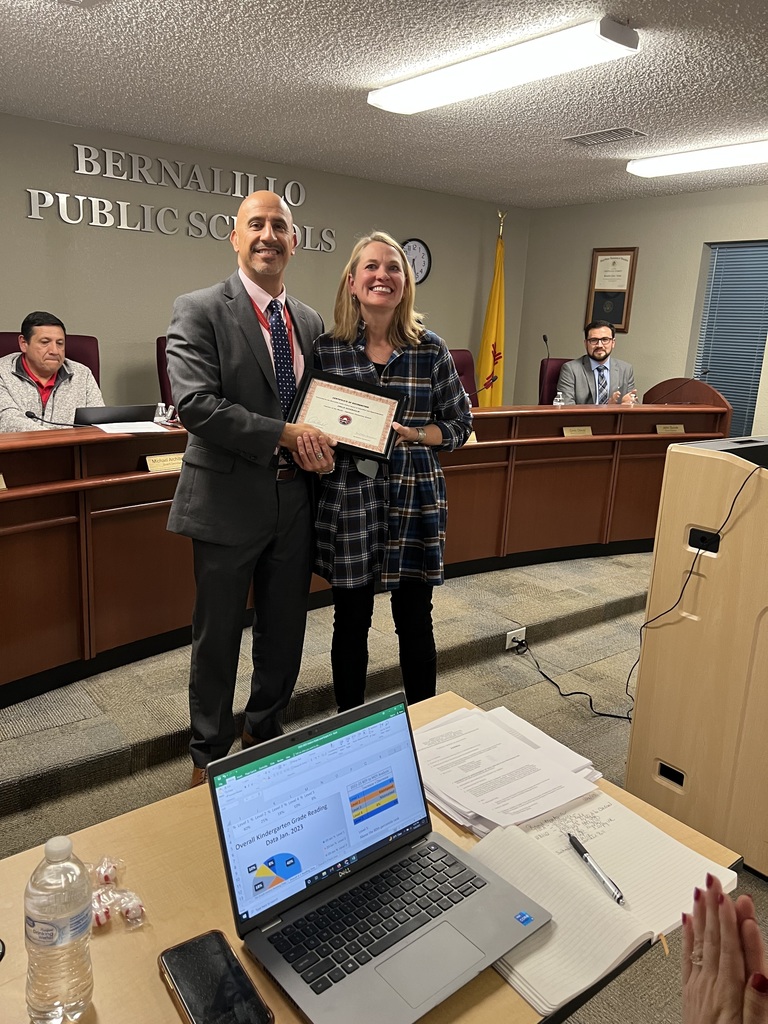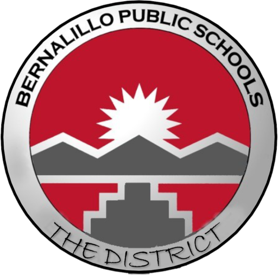 Bernalillo Public Schools, grades K-12, will have an asynchronous day Wednesday, January 18, 2023. #THEDISTRICT #BPS4kids #community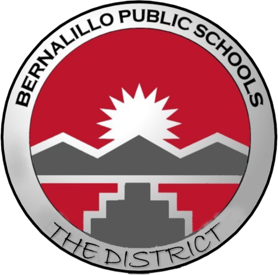 THE DISTRICT of Bernalillo Public Schools will be closed Monday, January 16, 2023 in observance of Martin Luther King Jr. Day. #THEDISTRICT #BPS4kids #community #service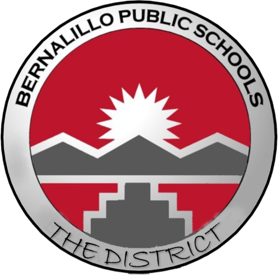 Become a Teacher in THE DISTRICT of Bernalillo Public Schools. Apply now for the Teacher Residency Program through UNM. #THEDISTRICT #BPS4kids #Community #GreatPlaceToWork
https://5il.co/1nant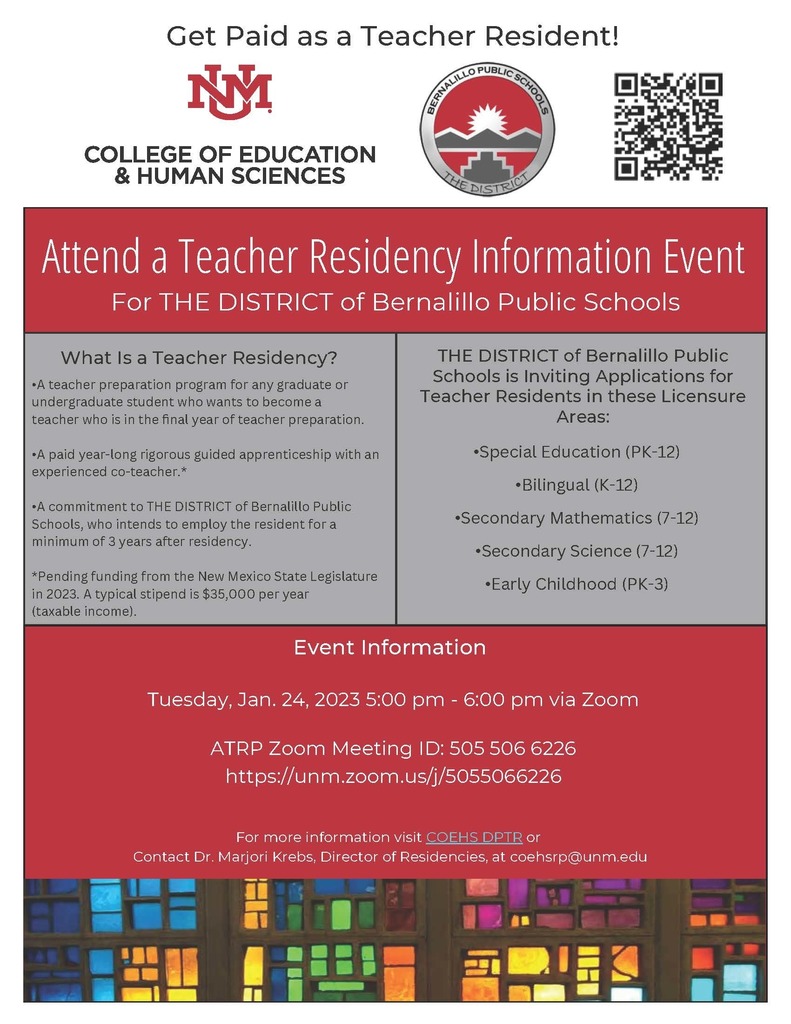 THE DISTRICT of Bernalillo Public Schools appreciates your input as we strive to develop a School Calendar and Budget that best meets the educational needs of students and recognizes the interests of staff and families. The links will be available through January 13, 2023. 2023-2024 Calendar Survey:
https://www.surveymonkey.com/r/23-24BPSCalendar
2023-2024 Budget Survey:
https://www.surveymonkey.com/r/23-24BPSBudget
Thank you for participating in the School Calendar and Budget Surveys!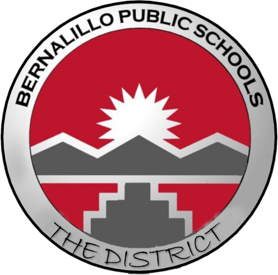 All district offices will be closed from December 23, 2022 through January 6, 2023 for Winter Break. Classes will resume January 9, 2023. #timewithfamily #community #refresh #THEDISTRICT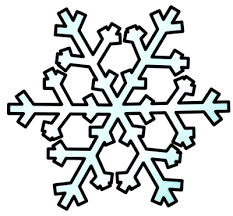 THE DISTRICT of Bernalillo Public Schools would like to wish everyone a very safe and Merry Christmas. #BPS4kids #community #THEDISTRICT
Report cards have been posted to the Parent/Student Powerschool Portal and have also been emailed. Report cards are available on the website which can be accessed at:
https://bernalillo.powerschool.com/public/
Report cards that have been emailed are password protected, your students State ID number will be required. Report cards will not be available through the phone app. Thank you.
Join us Saturday, December 17th 9:00am-11:00am at BMS for Pancakes and Pajamas. This is a family literacy event for all! Únase a nosotros el sábado 17 de diciembre de 9:00 am a 11:00 am en BMS para panqueques y pijamas. ¡Este es un evento familiar de alfabetización para todos!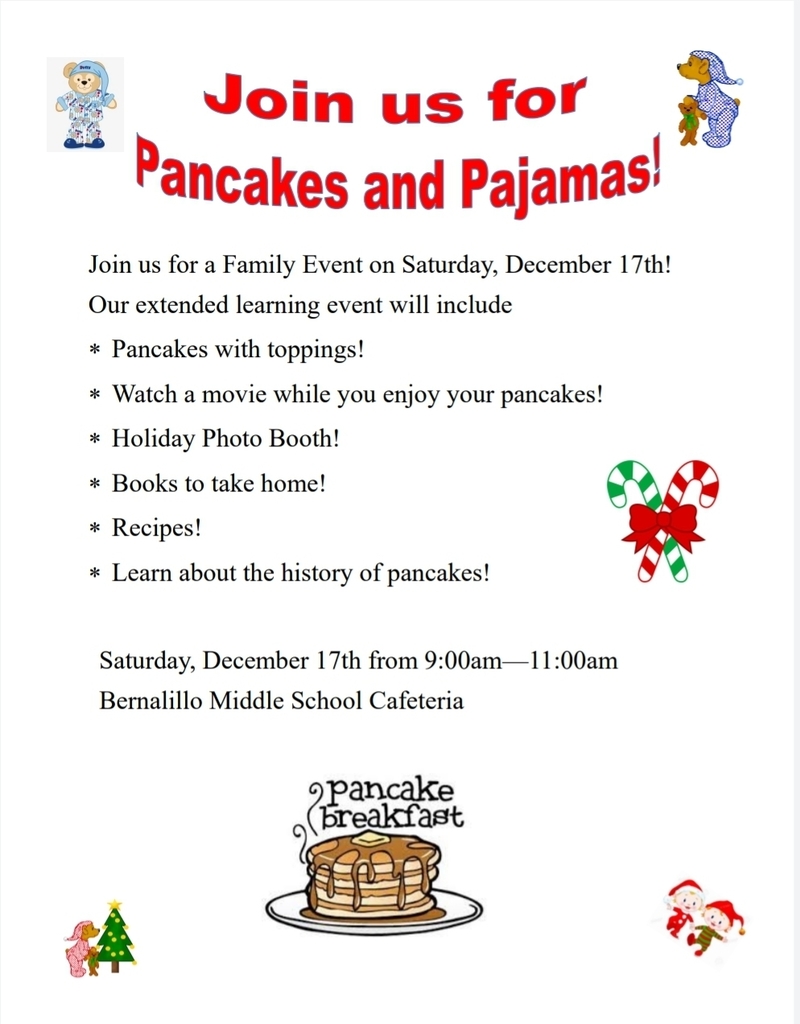 Congratulations to Reyna Morales, Felicia Breuning, Velma Coriz, and Jayme Schutte! They were recognized as BPS Employees of the Month for November! #BPS4kids #THEDISTRICT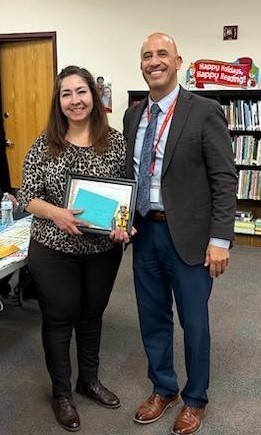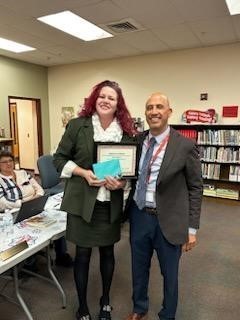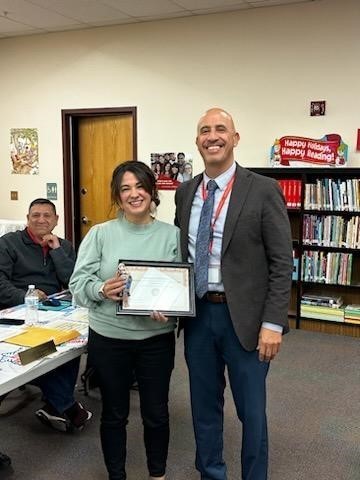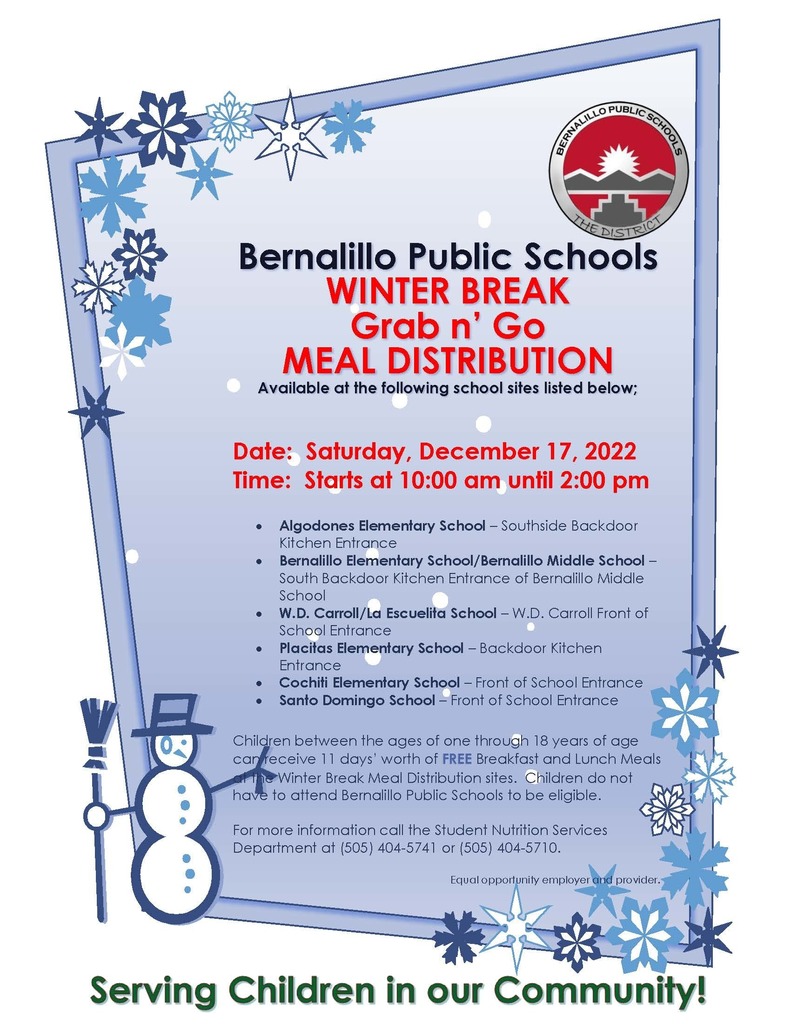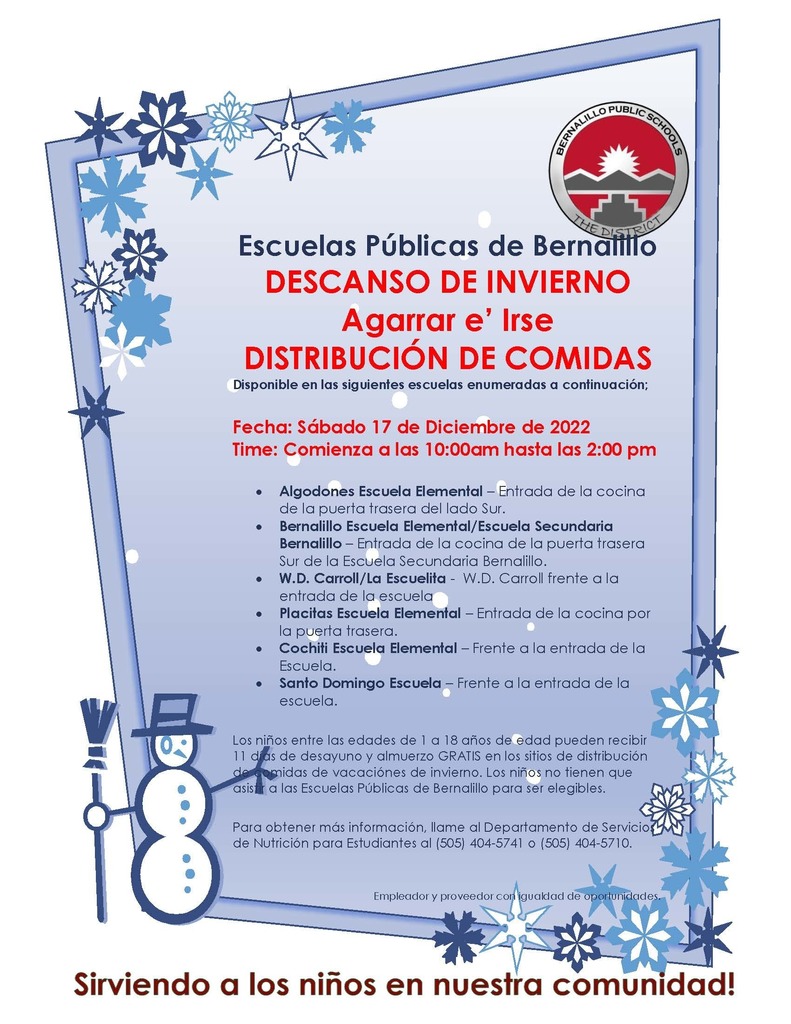 THE DISTICT of Bernalillo Public Schools, grades K-12, will have an asynchronous day Wednesday, December 14, 2022. #BPS4kids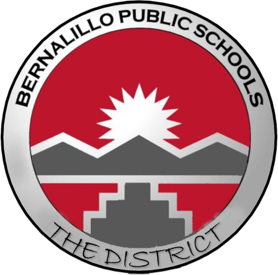 Become a Teacher in THE DISTRICT of Bernalillo Public Schools. Apply now for the Teacher Residency Program through UNM. #THEDISTRICT #BPS4kids #Community #GreatPlaceToWork
https://5il.co/1lrqp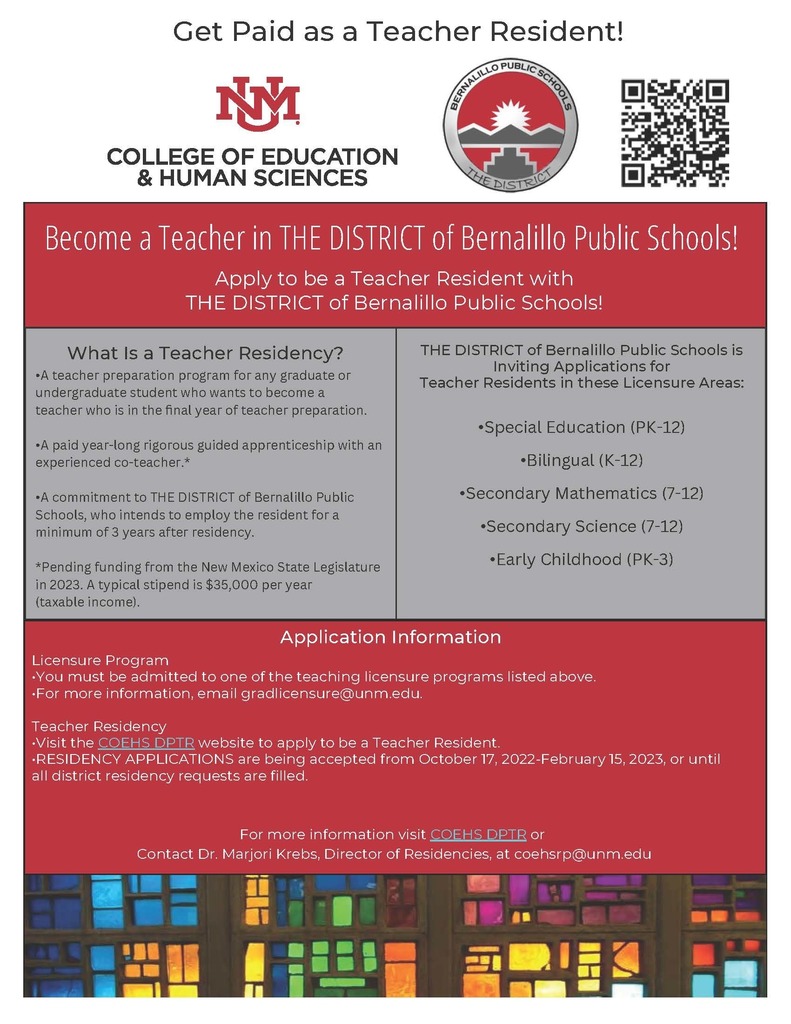 Please join us in celebrating a holiday tradition.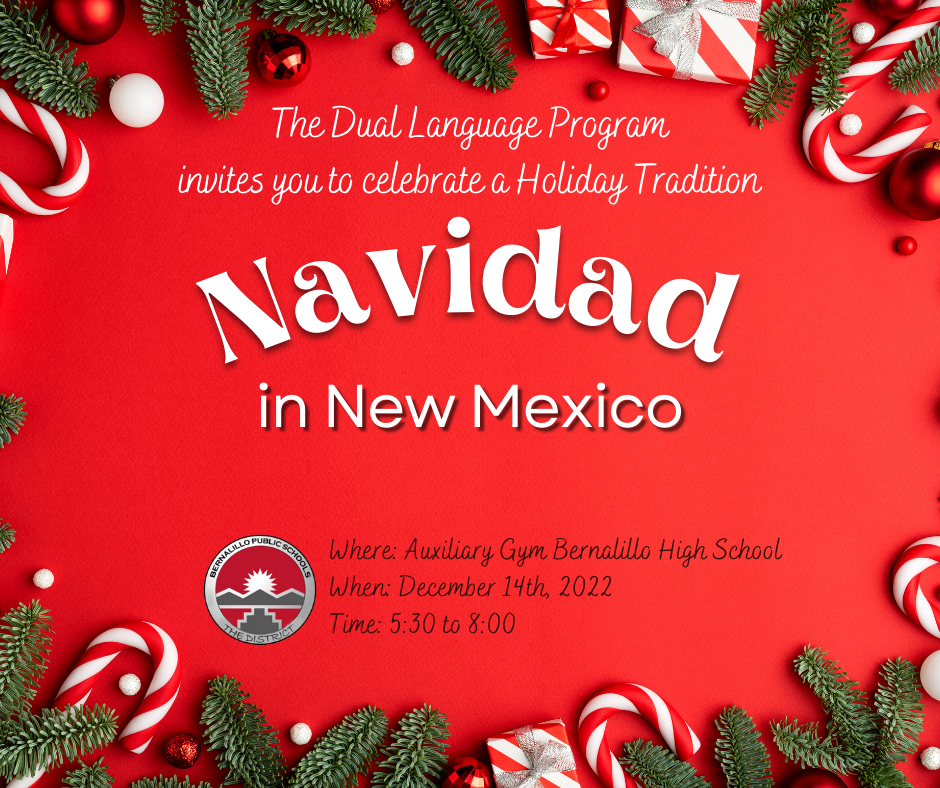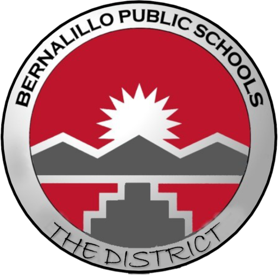 THE DISTRICT of Bernalillo Public Schools wishes each of our families a Happy Thanksgiving! We are thankful that we are able to serve each of you throughout the school year. May your holiday be peaceful and blessed.
Our MESA sponsored Food Drive has come to an end. A total of 711 items were collected. 6th grade won our competition with 458 items of food. Two more days until our Thanksgiving Break. No school Wednesday-Friday. Thank you for your continued support of BMS! Nuestra colecta de alimentos patrocinada por MESA ha llegado a su fin. Se recogieron un total de 711 artículos. El sexto grado ganó nuestra competencia con 458 artículos de comida. Dos días más hasta nuestro receso de Acción de Gracias. No hay clases de miércoles a viernes. ¡Gracias por su continuo apoyo a BMS!

THE DISTRICT of Bernalillo Public Schools is asking for donations of NEW shoes/sneakers, socks, underwear, scarfs, gloves, and coats. These items will be distributed throughout the district and will greatly appreciated. All donations of new items can be dropped off daily at the district office at 560 S. Camino Del Pueblo, Bernalillo between 8 am and 4 pm. For more information, please email Krystal Candelaria at
kcandelaria@bernalillops.org
#THEDISTRICT #BPS4kids #community #coats4kids